Welcome
Good Afternoon, Welcome to Thursday, March 26th Hatch update
Per our last post, each day we are going to provide you with an update, understanding that all is changing minute by minute. The updates might seem minor in nature but we really want to stay connected with you and provide information, as we are aware.  Everyone is important to our company and please keep coming back to this page for updates.
Health and Well-being
Challenges are what make life interesting and overcoming them is what makes life meaningful.
—Joshua J. Marine
It is easy to become consumed with news about the coronavirus. How many people have it? How many more people are expected to get it? The shortage of medical supplies and the shortage of household products. The bad news seems to go on and on.  It is often hard to look at the bright side of things when there is so much negativity, but there is a bright side.  This too shall pass and we will be stronger for it.
Sometimes it is best to simply take a break from the news. Step away and give yourself permission to relax and find something enjoyable to do.  With that in mind, we have added a new section to the employee website titled Health and Wellbeing. The purpose is to provide daily suggestions for various ways to take your mind off the news while you are practicing social distancing.
Physical Activity – Let's Get Moving
Did you know that moderate exercise: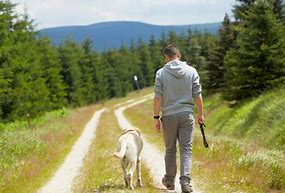 improves thinking
reduces risk of depression and anxiety
helps you sleep better
reduces cardiovascular disease
reduces risk of developing type 2 diabetes – if you already have diabetes regular physical activity can help control blood glucose levels
lowers risk for developing several commonly occurring cancers
strengthens bones and muscles
improves your ability to do daily activities and prevent falls
So, go outside and take a walk or run, at a safe distance from others of course. The fresh air will make you feel better.  Or, try some indoor exercise such as dancing, yoga, and walking in place or up and down the stairs.  There are plenty of free exercise videos on YouTube – you may find something new that you enjoy!
Stay active, stay healthy.
Message Directly to Hatch Stamping Team
Today, we thought you would like to see the different states, the automotive companies and their anticipated return to work dates.  What does that mean to us?  We expect we will be provided production requirements from our direct customers a few days prior to the OEM plant start dates.   The moment we receive definitive confirmation we will immediately put plans in place to restart production and start calling our valued employees back to work.   Remember this is fluid and we have provided what we have today!  We are watching this very closely as it has a direct impact on the entire team.
For those Hatch Team members that were recently idled we want to let you know we continue to think about you and your families.   WE are where we are because of everyone's dedication, tenacity and teamwork.  We continue to look forward to getting back to work and seeing you in person!
Everyone is critical to our future success and we want to make sure all employees are safe and well, please make sure to keep your HR representative informed if you or a family member has been diagnosed with the coronavirus.
Stay well, stay safe and we will be back to work soon.
Hatch Stamping Contact Numbers should you need assistance
Corporate and Industrial
Human Resources and IT Department 
Judi Wooten Corporate: 734-320-3213 
Benefits – Lauren Wilson: 734-260-9508 
Payroll – Tracy Durant: 734-660-6238 
Misc. – Diane Overmyer: 734-476-3706 
Howell and Fowlerville 
Generalist – Colleen Krueger: 734-330-5835 
IT Main Point of Contact 
Steve Rauscher:  734-624-8115 
External News Update:
Senate Approves $2 Trillion Stimulus After Bipartisan Deal
The plan would provide direct payments to taxpayers, jobless benefits and a $500 billion fund to assist distressed businesses, with oversight requirements demanded by Democrats.
By Emily Cochrane and Nicholas Fandos
Published March 25, 2020Updated March 26, 2020, 12:10 a.m. ET
WASHINGTON — The $2 trillion economic stabilization package agreed to by Congress and the Trump administration early Wednesday morning is the largest of its kind in modern American history, intended to respond to the coronavirus pandemic and provide direct payments and jobless benefits for individuals, money for states and a huge bailout fund for businesses.
The legislation would send direct payments of $1,200 to millions of Americans, including those earning up to $75,000, and an additional $500 per child. It would substantially expand jobless aid, providing an additional 13 weeks and a four-month enhancement of benefits, and would extend the payments for the first time to freelancers and gig workers.
Link to full article:
https://www.nytimes.com/2020/03/25/us/politics/coronavirus-senate-deal.html?campaign_id=9&emc=edit_NN_p_20200326&instance_id=17074&nl=morning-briefing&regi_id=120882883&section=topNews&segment_id=22910&te=1&user_id=506053f33a36b64c05c9b15fbb5d0aa5
$2 Trillion CARES Act—we have taken highlights from a recent article published on Yahoo News .  There are many others available, but we felt this article did a great job of getting to the points the Hatch team would find useful.
If all the alarming coronavirus headlines have your anxiety at an all-time high, here's some good news: A highly anticipated stimulus package meant to provide financial relief to consumers and businesses struggling in the wake of the COVID-19 pandemic is ready to be set in motion.
Though the details of the plan have yet to be finalized and voted on, Congress has essentially agreed on the major provisions. The CARES Act, which lawmakers spent the past several days hashing out, includes a historic $2 trillion in relief funds.
But the big question on most people's minds is whether they qualify for a cut of the money. Here's a look at the plan, who qualifies and when you can expect to get paid.
Do I qualify for a coronavirus relief check?
The amount of money you may receive as part of this stimulus package is based on your adjusted gross income. If you already filed your federal taxes for 2019 (the deadline was extended to July 15), eligibility will be based on your AGI from that tax return. If you haven't filed yet, the IRS will rely on information from your 2018 return or the Social Security Administration to determine eligibility.
The maximum amount you can receive is $1,200, or if married filing jointly, $2,400 per couple. That amount phases out for single filers with an AGI between $75,000 and $99,000, joint filers with an AGI between $150,000 and $198,000 and heads of household with an AGI between $112,500 and $146,500.
Those who qualify for the $1,200 credit will also receive an additional $500 for each qualifying dependent 16 years old or younger.
Those excluded from receiving a coronavirus relief check include nonresident aliens, taxpayers who can be claimed on someone else's return as a dependent, and estates and trusts.
How will stimulus checks be paid out?
The stimulus money is technically a tax credit for 2020 that will be paid out, in advance, as soon as possible. "For the vast majority of Americans, no action on their part will be required in order to receive a rebate check as IRS will use a taxpayer's 2019 tax return if filed, or in the alternative their 2018 return," a summary of the legislation says.
That means even though many taxpayers haven't even filed their 2019 taxes yet, qualifying recipients will still receive their checks in the coming weeks ― that is, if they're set up for direct deposit. According to Senate aides, you will receive your stimulus payment quickly (the president is pushing for a deadline of April 6) as long as you have bank account information on file with the IRS. If not, it could take up to four months to receive a physical check in the mail.
About half of households have filed their 2019 taxes already even though the deadline has been extended to July due to the pandemic, and for the other half, the IRS may use their 2018 data. But if they didn't file that year either, they'll need to file their 2019 return to get any money.
Another potential problem is that millions of households don't file tax returns even though they may have paid federal taxes through payroll contributions. There's not much information about such households, but one study said roughly 8 million households paid taxes in 2003 and didn't file 1040s, meaning they may have left refunds on the table.
What else does the stimulus plan include?
In addition to direct payouts to American taxpayers, billions of dollars in benefits and loans will go to workers, businesses and hospitals to help them recover from the coronavirus fallout. There are numerous provisions outlined in the CARES Act; here's a look at four major agreements included in the stimulus package.
Expanded unemployment benefits: The stimulus plan includes major upgrades to U.S. unemployment insurance, which Senate Minority Leader Chuck Schumer (D-N.Y.) described as "unemployment insurance on steroids." The stimulus plan adds $600 per week on top of what unemployment programs normally pay, with that extra cash lasting four months. Benefits are also extended by 13 weeks for workers who run out of the standard 26 weeks of state benefits (some states offer less). The new plan also eliminates the waiting period to receive benefits and includes previously ineligible workers such as freelancers, contractors and furloughed employees.
Help for small businesses: The stimulus plan also provides $350 billion in funding for emergency loans to small businesses. Those that promise not to lay off employees or commit to rehiring employees that they let go will have some or all of their loans forgiven. These federally guaranteed loans will be issued by community banks and will be available through June 30.
Bailouts for major companies: A $500 billion fund will be created to provide distressed businesses with emergency loans, with a set amount to be set aside to help specific industries that were hit particularly hard by the pandemic, such as airlines, hotels and casinos. (Trump businesses are barred from receiving any of this relief.) This fund will be managed by the Treasury Department.
Funding to hospitals and communities: Finally, $130 billion will go to hospitals and health systems that are struggling in the wake of the pandemic. Another $150 billion will be provided to state and local governments to fund relief programs.
https://www.yahoo.com/news/coronavirus-stimulus-checks-eligibility-relief-payment-234022608.html
On March 16, 2020 President Trump provided a 15 day initiative to slow the spread of COVID 19 resulting in flattening the curve.  Today is day 10 of the initiative and the reminders of social distancing, hygiene and care for each other remain paramount in the success of  flattening the curve and disabling COVID 19.