are you ready for an exciting new career?
At Hatch Stamping, our passion for innovation and technology comes through in our results as well as our people. We work with precision, focus and dedication. If you do too, you might be the perfect fit for our team.
Thinking of applying for a position at Hatch Stamping? Before you do, watch our latest video on what it's like to work at Hatch Stamping. Hear first-hand from our wonderful employees who describe the many benefits and opportunities available to both learn and grow!
If you think you might be a good fit to join our growing team and exciting culture, view our current openings or apply direct on our employment application page.
Hatch Stamping Company offers a variety of career opportunities, from manufacturing associates, material handlers, engineering and CAD designers, to tool and die makers and robotic maintenance specialists and more.
hatch stamping community involvement
Hatch Stamping is proud to be an active member of the community. To see how Hatch Stamping stays involved within our communities, visit the community involvement page for more information.
endless opportunities await
As a world leader in highly-engineered metal stampings and assemblies, Hatch Stamping Company is a data-driven, innovative organization with a lot to offer our team members, including:
Meet the women of hatch stamping company — mexico
Listen to first-hand experiences of Hatch Stamping Company employees from Hatch Stamping Company — Mexico.
It takes a lot of technical people to run a successful manufacturing company …
Which is why Hatch Stamping Company is always looking for talented people with an entrepreneurial spirit. If you are: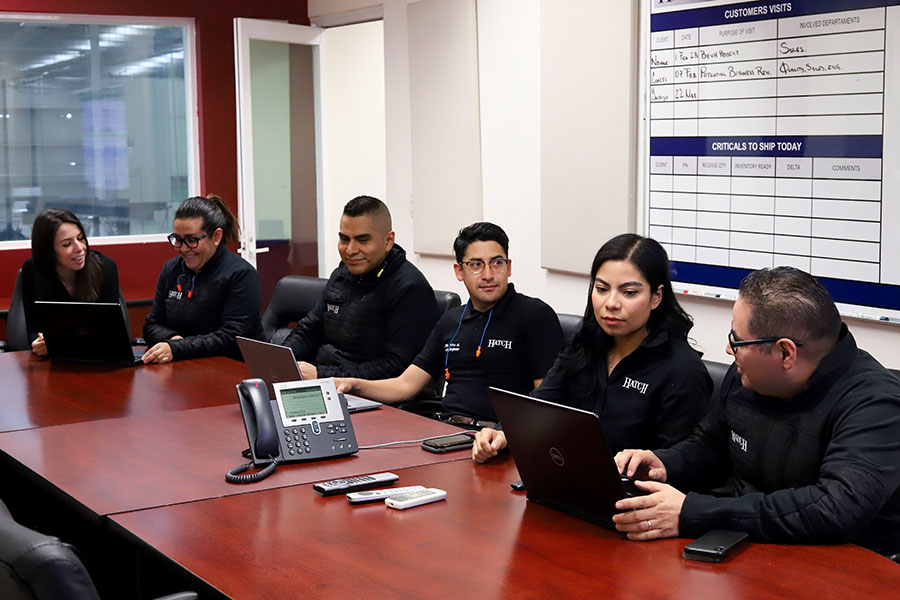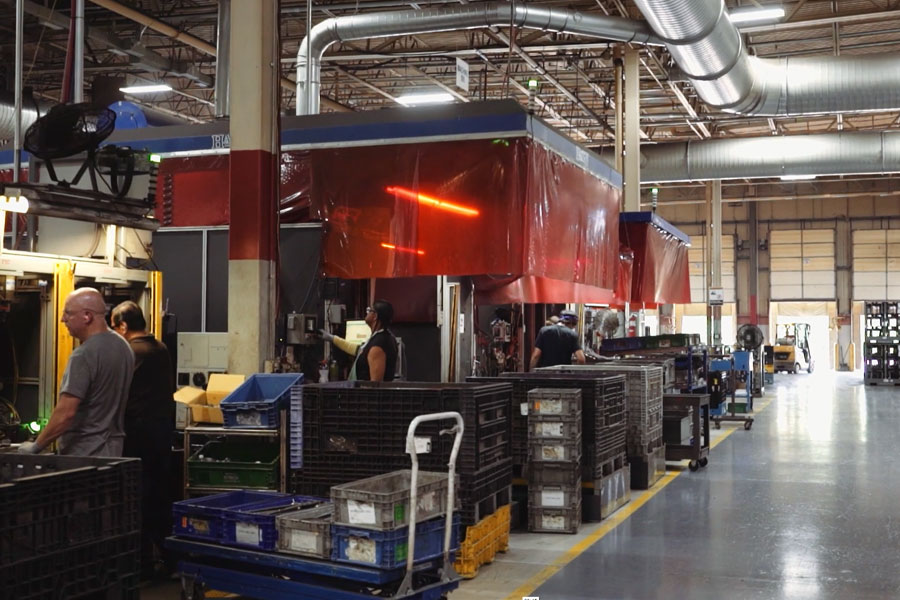 A Unique Apprenticeship Program
Hatch Stamping Company offers a Tool and Die Apprenticeship program through the Academy for Manufacturing Careers (AMC). AMC is a nationally recognized skilled trade apprenticeship program that is also a registered apprenticeship program with the U.S. Department of Labor's Office of Apprenticeship and is also approved by the State of Michigan's Proprietary Schools Unit. Our Tool Maker and Die Setter Apprenticeship program is unparalleled in the industry.
"Hatch Stamping is dedicated to creating quality products and constantly improving its operations. Hatch utilizes cutting-edge technology such as a web-based computerized operating system and fully-integrated quality systems to maintain the highest level of excellence possible."