Wire and Tubular Services
Hatch Stamping's wire and tube division offers exceptional customized wire and tube solutions using high-quality materials and advanced processes. Our dedicated team ensures superior performance and endurance for our products, meeting your specific requirements. Discover the many benefits of Hatch Stamping Company's Wire and Tubular services, including:
Resistance welding
GMAW welding
Robotic GMAW welding
Wire bending and cutting
Tube forming
Tube embossing and inner diameter forming
CNC wire forming
Presses for tube/wire forming and piercing – (250 ton, 200 ton and 150 ton)
Wire straightening and cutting
Mechanical assembly
E-coating
Black zinc finishing
Wire and Tubular Materials we use:
SAE (1008/1018)
ASTM A227
Low carbon steels
Stainless wire
Sizes for wire and tube products:
Wire from .08 inches to .500 inches
Tube from .375 inches to 1.25 inches
Capability for larger or smaller tube size available
contact hatch stamping | Chattanooga, TN
for Additional information about Wire and Tubular Services provided by hatch stamping, please complete the form below.
about hatch stamping — Chattanooga, TN
Specializing in bending and forming wire, spring, and tubular products
Welcome to Hatch Stamping Chattanooga! Our facility in the Smoky Mountains is a leader in the industry, boasting 120,000 square feet and a full suite of products. With over 70 years of experience, we have built an unrivaled reputation for delivering quality, in-demand products with exceptional service.
Our team is dedicated to listening to our clients and meeting their needs, ensuring we continue to grow and thrive. Hatch Stamping is not only known for stamping and assembly services, but we also provide design, engineering, and tool and die construction.
The comprehensive offerings within Hatch Stamping – Chattanooga, TN extend to the production of quality wire form, spring, and tubular products. Our unique capabilities make us the perfect fit for a broad range of automotive and non-automotive manufacturing needs, serving industries such as automotive, furniture, fixtures, and energy.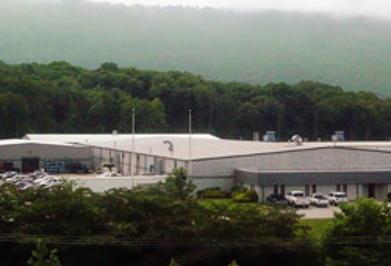 3700 Modern Industries Pkwy
Chattanooga, TN 37419