Our passion for innovation and technology comes through in our results as well as our people.
Harnessing technology and building a culture of innovation are key values at Hatch Stamping. We continually evaluate new technologies and processes to ensure we're delivering industry-leading quality, performance and agility. At Hatch, we use technology to connect our operations company-wide, from the shop floor to the top floor. The result? Finished parts that are on-spec, on-budget, and on-time.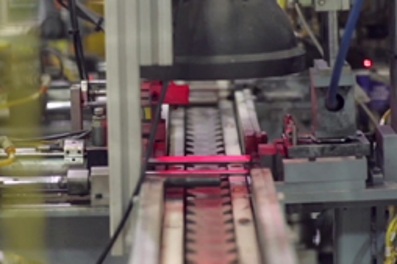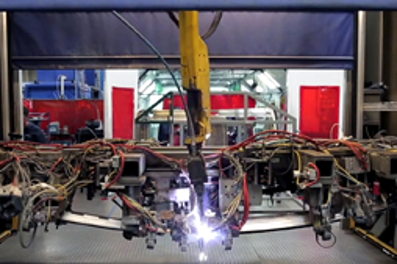 Hatch Stamping has a robust operating system, managed through a customized ERP technology system, called the Hatch Operating System. This system drives continuous real-time data collection to effectively manage core business functions. This lean system also helps Hatch significantly reduce waste and variation.
Our laser scanning equipment captures the entire part geometry for inspection or reverse engineering purposes, covering both form profile surfaces and geometric features such as hole or stud locations. The resulting digital object forms the foundation of a powerful streamlined inspection process allowing extreme accuracy over a nearly infinite number of data points quickly.
Hatch Stamping uses Siemens PLM Software's RobCAD work cell design and simulation tool to streamline assembly engineering. With RobCAD, we develop, simulate, optimize, validate, and offline program multi-device robotic and automated manufacturing processes. These full-action mockups of complete manufacturing cells and systems within a 3D environment provide a platform to optimize processes and calculate cycle times throughout the various stages of the development timeline, from concept through implementation.
Mistake-Proofing Technologies
Poka-yoke, or Mistake Proofing is implemented throughout the entire process. The effective use of vision systems, auto unload, proximity switches, pass-through gates, mechanical verification and other Poka-yoke devices ensure defect-free product.